The chart below shows you the current price of gold in GBP (£Pounds Sterling):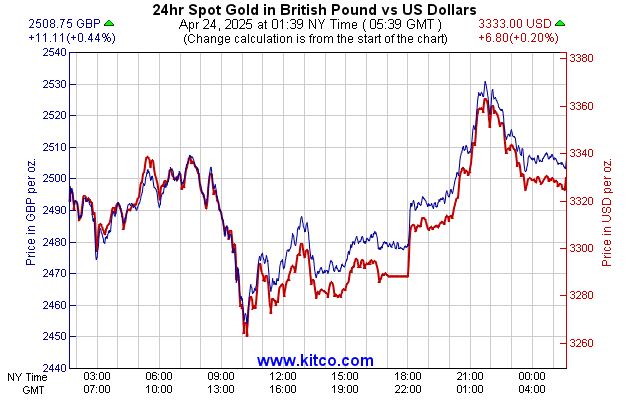 (The chart is courtesy of Kitco.com).
The price above is the current spot price goldprice today per ounce (1 Troy ounce) of pure 24 carat gold, you can convert this into the price of gold per gram by dividing the price above by 31.1034768, which will give you the current price for 1 gram of 24 carat gold.
To convert this into the price for 1 gram of 9 carat gold multiply by .375, for 14 carat gold by .583, etc as explained on the "about gold" and "scrap gold" pages.
If you would like to see historical gold prices to understand more about gold price history then please click the link.